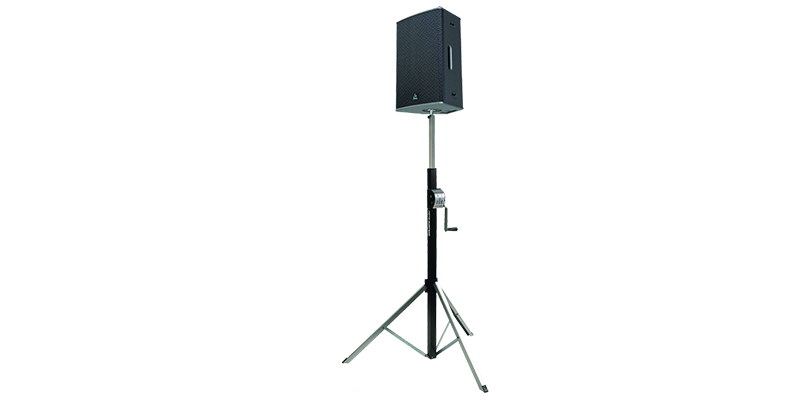 Basic
Entry level of the Goliath Studio brand, the Basic lifting feet features the self-locking cable rack and pinion technology.
Versatile, their steel construction ensures robustness and longevity over the benefits./
Basic: They are available in 2 heights of 2.8 and 3.8 m and have a capacity of 80kg.
Light 40: All aluminum aesthetic version for a load limited to 40kg. Equipped with a 35mm adapter this foot is an ideal booster on stage.
The last module with a 35mm male adapter also allows the mounting of a 28mm male spigot.