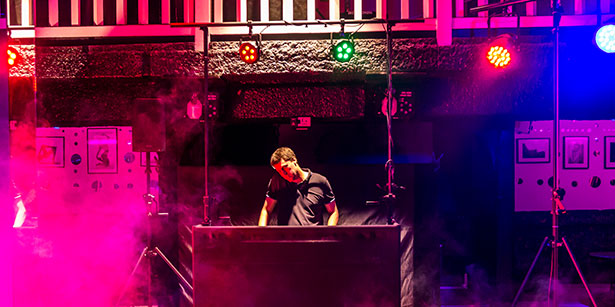 Discover the DJ Goliath Studio table and its accessories.
The DJ work bench structure, 100% black anodised aluminium, is very stable and sturdy.

It folds and unfold very easily. Lightweight, it is easily transportable in its carrying bag. The foldable shelf, built in steel with reinforcements, has an amazing 65 kg load capacity and comes with a dark synthetic fabric cover to absorb vibration, and provide a grip function so that your valuable equipment will not slip away.
Take full advantage of the features of your DJ table with the following equipment.